Ibanez GSR205SMCNB Gio 5 String Electric Bass - Charcoal Brown Burst
Brand: Ibanez
SKU: GSR205SMCNB
Out Of Stock (Hide From Search)
For more than 25 years, Ibanez Soundgear series have given bass players a modern alternative. With its continued popularity, Ibanez is constantly endeavoring to answer the wider needs of a variety of players, at a variety of budgets. But no matter what the specs, the heart is the same-SR continues to excite with its smooth, fast neck, lightweight body, and perfectly matched electronics. Its Phat II active bass boost adds additional low-end power more than any other basses in this price range and its beautiful spalted maple top on GSR205SM will stand out on the stage, studio,or anywhere. Neck type: GSR5 maple neck. Body: Spalted maple top/mahogany body. Fretboard: Rosewood fretboard w/White dot inlay. Fret: Medium frets. Number of frets: 22. Bridge: B15 bridge. Neck pu: DXH-5 neck pu (Passive). Bridge pu: DXH-5 bridge pu (Passive). Equaliser: Phat II eq. Hardware color: Black.
SPECS:
neck type GSR5 Maple neck
top/back/body Spalted Maple topPoplar body
fretboard JatobaWhite dot inlay
fret Medium frets
bridge B15 bridge
string space 16.5mm
neck pickup Dynamix H neck pickupPassive
bridge pickup Dynamix H bridge pickupPassive
equaliser Phat II EQ
hardware color Black
NECK DIMENSIONS
Scale : 864mm/34"
a : Width 45mm at NUT
b : Width 67mm at 22F
c : Thickness 21mm at 1F
d : Thickness 22mm at 12F
Radius : 305mmR
CONTROLS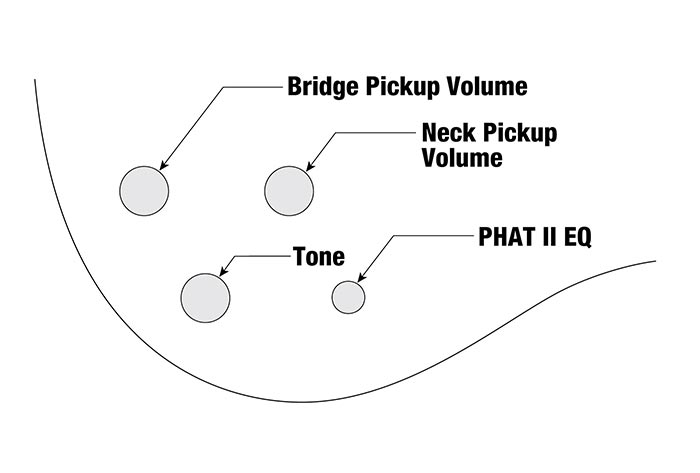 FREQUENCY RESPONSE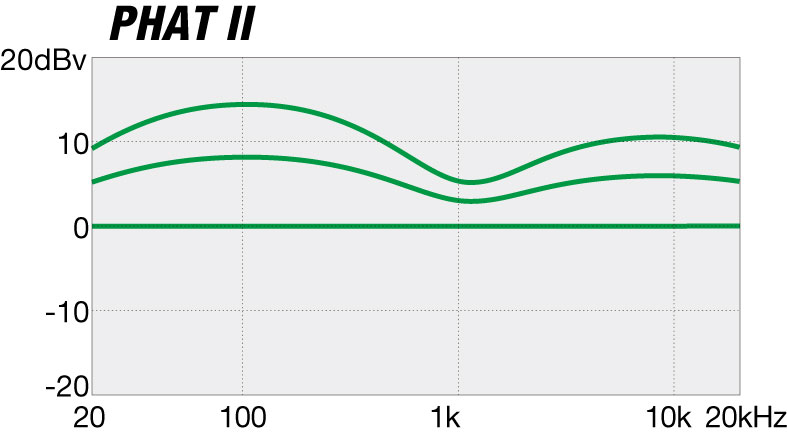 Features
Phat II EQ
Phat II active bass boost adds additional low-end power.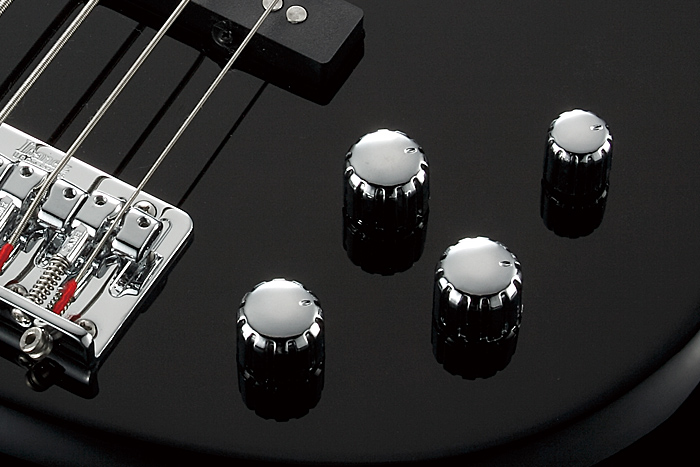 Jatoba Fretboard
Jatoba has a reddish brown color which produces a rich mid range with a crisp high end.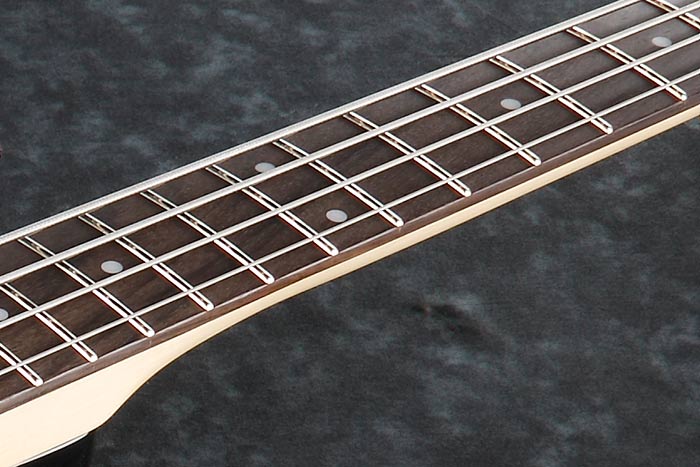 B10 bridge
The B10 bridge allows fully adjustable intonation and solid tuning stability.