Ibanez SR506EBM Standard 6 String Electric Bass Natural Brown Mahogany Ser# 210804220
Brand: Ibanez
SKU: SR506EBM-4220
Out Of Stock (Hide From Search)
The bass you are looking at is Serial Number:210804220
Weight: 8.85 lbs
For 30 years the SR has given bass players a modern alternative. With its continued popularity, Ibanez is constantly endeavoring to answer the wider needs of a variety of players, at a variety of budgets. But no matter what the specs, the heart is the same-SR continues to excite with its smooth, fast neck, lightweight body and perfectly matched electronics.
Specifications:
neck type SR65pc Jatoba/Walnut neck
top/back/body Okoume body
fretboard Rosewood fretboardAbalone oval inlay
fret Medium frets
number of frets 24
bridge Accu-cast B506 bridge
string space 16.5mm
neck pickup Bartolini® BH2 neck pickupPassive
bridge pickup Bartolini® BH2 bridge pickupPassive
equaliser Ibanez Custom Electronics 3-band EQ w/ EQ bypass switch (passive tone control on treble pot), 3-way Mid frequency switch
factory tuning 1C,2G,3D,4A,5E,6B
strings D'Addario® EXL165 + .032/.130
string gauge .032/.045/.065/.085/.105/.130
hardware color Black
NECK DIMENSIONS
Scale : 864mm
a : Width 54mm at NUT
b : Width 83mm at 24F
c : Thickness 19.5mm at 1F
d : Thickness 21.5mm at 12F
Radius : 400mmR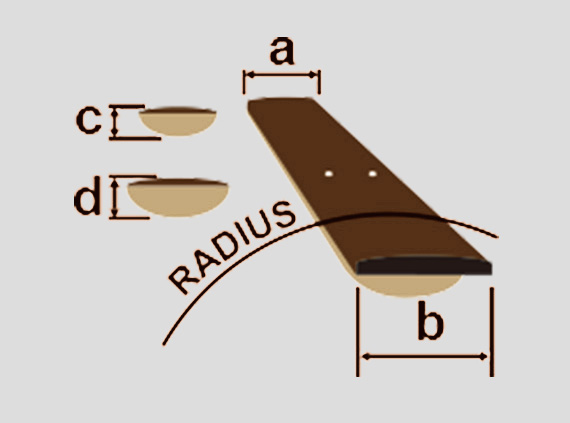 CONTROLS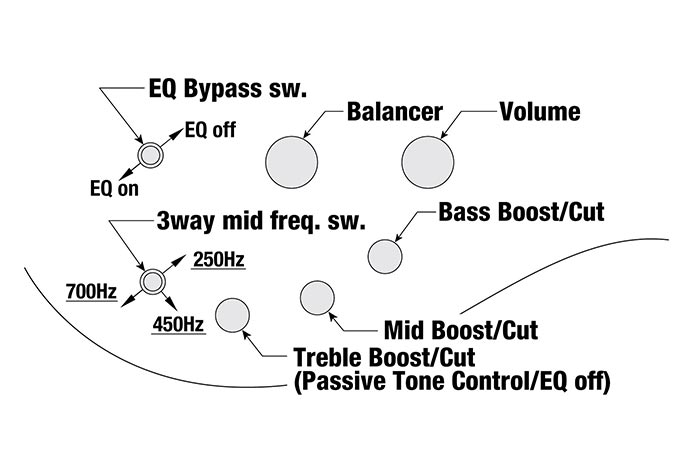 FREQUENCY RESPONSE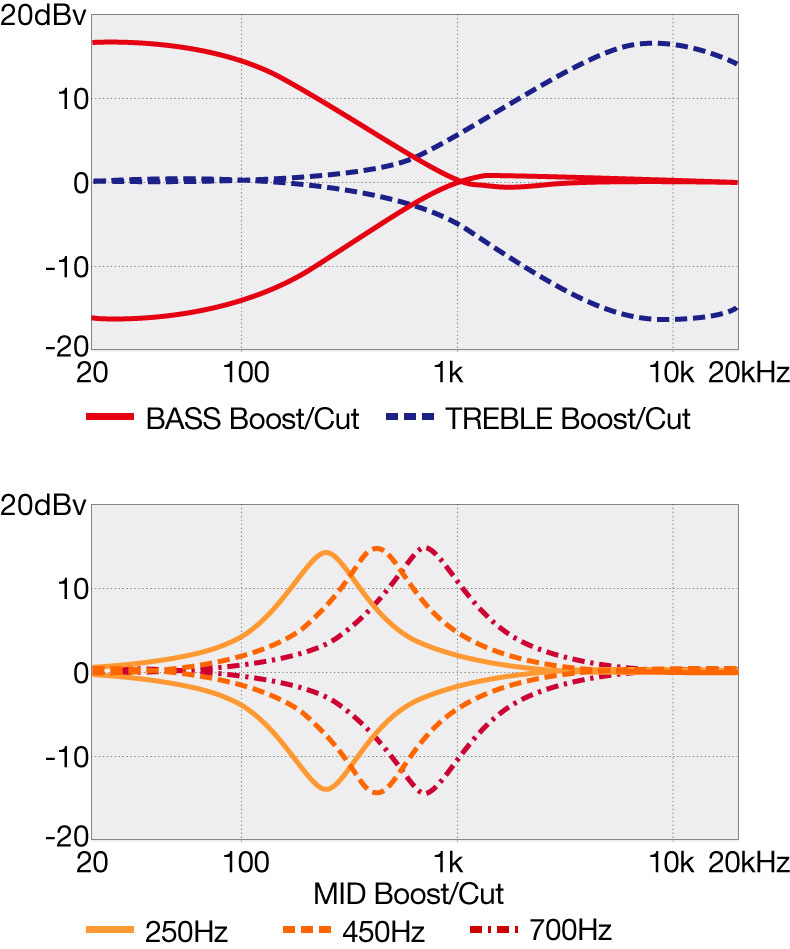 Rosewood fretboard
Rosewood provides a well-balanced solid tone with a focused mid range.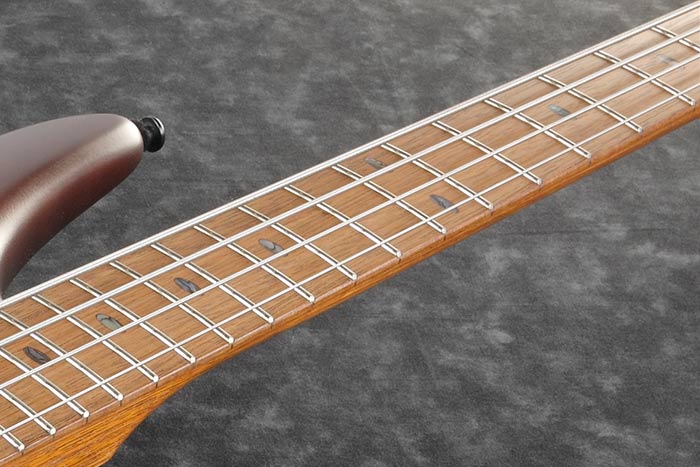 Accu-cast B500 bridge
The Accu-cast B500 bridge has adjustable saddles for variable string spacing by +/- 1.5mm, answering every bassist's specific string spacing needs.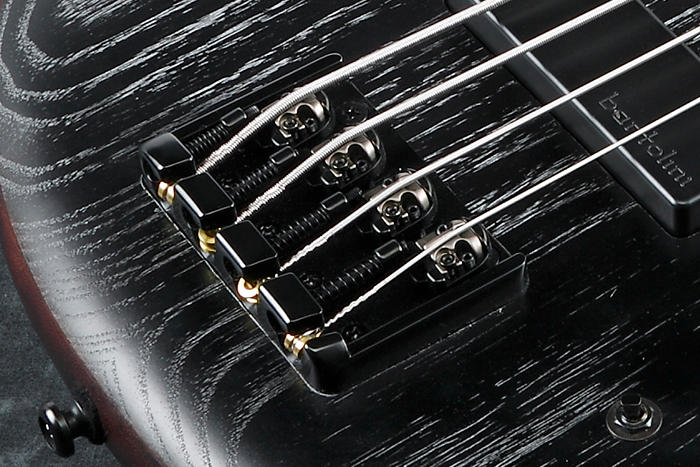 Bartolini® BH2 pickups
The Bartolini® BH2 pickups provide a tight bottom-end, punchy mid-range, and smooth response. The dual-coil style configuration maximizes articulation and a long blade pole piece widens the magnetic field, providing balanced string-to-string pickup response.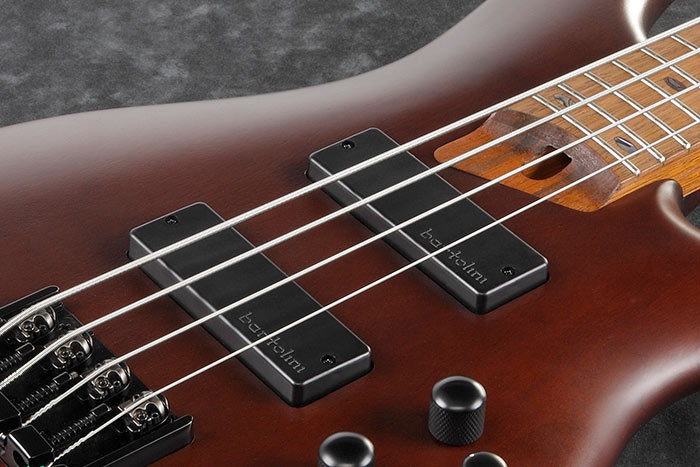 Ibanez Custom Electronics 3-band EQ w/EQ bypass switch & Mid frequency switch
Ibanez Custom Electronics 3-band EQ is our latest refinement on the concept of simple, straightforward, no-nonsense EQ control. The Boost and Cut for the Mid Control are each centered on slightly different frequencies, an innovation that delivers a preset range of the most favorable bass tones.
Precision tonal control, including a switch to choose passive-only operation. When the EQ bypasses activated, the treble tone control knob becomes the global tone control for the passive circuit.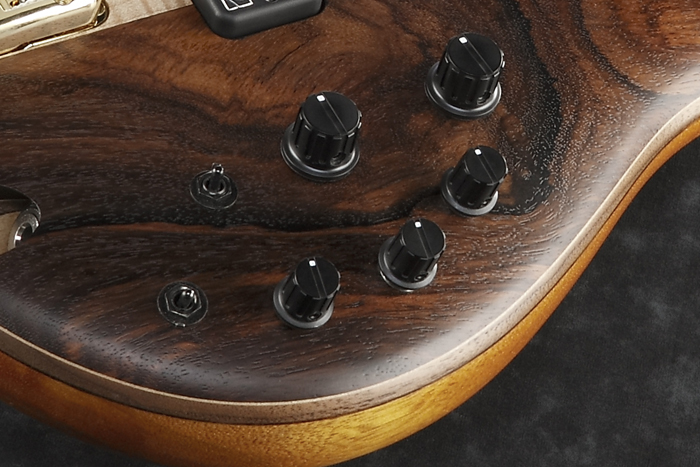 eBay - Electric Guitar
Body Material
Mahogany
Brand
Ibanez
Country/Region of Manufacture
Indonesia
String Configuration
6
Specifications
Color
Natural Mahogany
Electronics
Pickup Configuration
SS / Bartolini® MK-1 Passive Pick Up
Neck
Neck Material
6
Fretboard
5pc Jatoba/Walnut neck