Ibanez EWP13 Acoustic Guitar Dark Brown Open Pore
Out Of Stock (Hide From Search)
The Ibanez EWP13-DBO showcases the beauty of the uke, with its compact size and lively jangle, and the sophistication of a 6 string acoustic guitar, bringing a stunning hybrid of an instrument to ukulele players and guitarists alike. The tenor body shape produces brilliant sonic depth and sound projection that makes the crisp and snappy attack of its Macassar ebony build richer than ever, so you can strum with power and fingerpick with clarity. A truly magical performance. First and foremost an acoustic guitar, the EWP13 exudes excellence from its steel strings. They run in sleek, smooth fashion down a purpleheart fretboard which begs the fearless, skilful touch of any passionate guitarist and enhances each note with both fullness and sparkling definition. On your palm will lie the okoume neck, a sturdy and durable feature that ensures the guitar thrives for years to come. Maple dot inlays, a purpleheart bridge, and chrome die-cast tuning machines then provide exquisite finishing touches for an eye-catching instrument that radiates true natural beauty.
SPECS
body shape Cutaway Tenor Style EW body
top Macassar Ebony top
back & sides Macassar Ebony back & Macassar Ebony sides
neck EWPOkoume neck
fretboard Purpleheart fretboard
bridge Purpleheart bridge
inlay Maple dot inlay
soundhole rosette Abalone
tuning machine Chrome Die-cast Tuner
nut material Plastic
number of frets 19
saddle material Plastic
bridge pins Ibanez Advantage™
string space 9.6mm
factory tuning 1A,2E,3C,4G,5D,6A
NECK DIMENSIONS
Scale : 432mm
a : Width 42mm at NUT
b : Width 50mm at 14F
c : Thickness 20mm at 1F
d : Thickness 21mm at 7F
Radius : 400mmR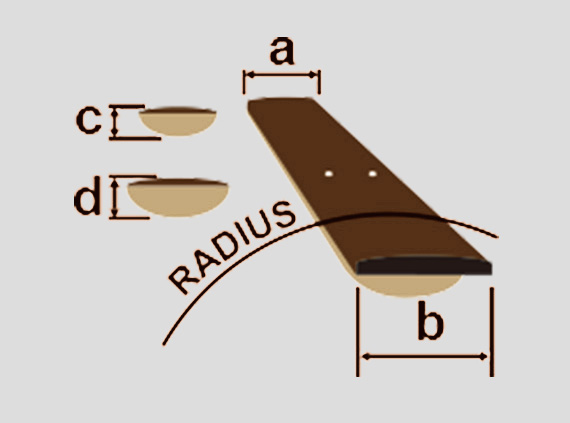 DESCRIPTION
BODY DIMENSIONS
a : Length 12 1/8"
b : Width 9 3/8"
c : Max Depth 2 7/8"