Ibanez GSR206BK Electric Bass Black
Out Of Stock (Hide From Search)
Get the fat and punchy tone you need from this totally playable and super-affordable Ibanez GSR206 6-string bass. If you're not already familiar with the SR series, these are the high-demand Sound Gear basses Ibanez has been making for more than 25 years. Part of what makes the GSR206 so special is its compact and contoured agathis body. Together with its slim maple neck, this makes the GSR206 both incredibly comfortable and fun to play. Add to that a single thumping humbucker, and you're in business! Need 6-string goodness? Get your hands on this Ibanez GSR206 bass right away!
SPECS
neck type GSR6 Maple neck
top/back/body Poplar body
fretboard JatobaWhite dot inlay
fret Medium frets
bridge B16 bridge
string space 16.5mm
neck pickup Dynamix H neck pickupPassive
bridge pickup Dynamix H bridge pickupPassive
equaliser Phat II EQ
hardware color Chrome
NECK DIMENSIONS
Scale : 864mm/34"
a : Width 54mm at NUT
b : Width 84mm at 22F
c : Thickness 21mm at 1F
d : Thickness 22mm at 12F
Radius : 400mmR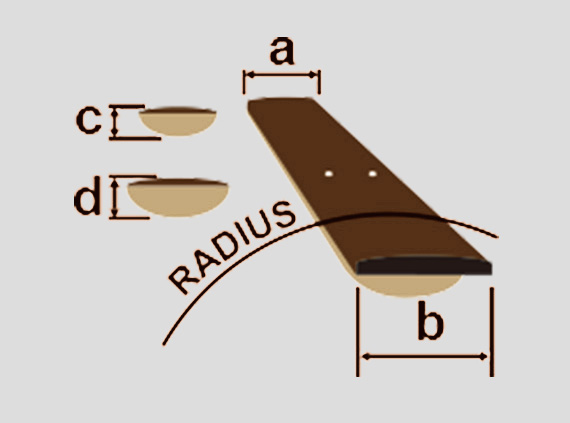 Guitar Neck Diagram
a: Width of the neck at the nut
b: Width of the neck at the first fret
c: Thickness of the neck at the first fret
d: Thickness of the neck at the twelfth fret
Radius: Radius of the fingerboard
CONTROLS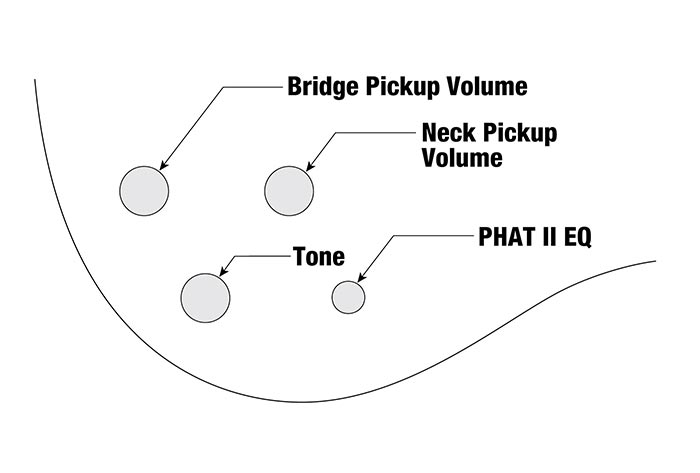 DESCRIPTION
There are four knobs on this bass. The two knobs closest to the bridge are the volume knobs. The knob closest to the input jack is the tone knob, and the 4th knob, closest to the neck, is PHAT II EQ knob.
FREQUENCY RESPONSE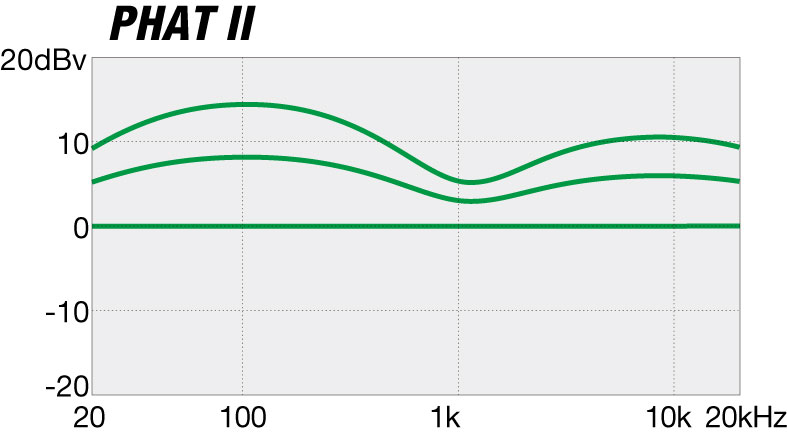 DESCRIPTION
The variable range of the frequency increases from 20 Hz to the high range, and the variable range decreases from the peak around 100 Hz to around 1000 Hz. The variable width of the frequency becomes large again in the high range from around 1000 Hz, and reaches the peak at around 10,000 Hz, and then becomes smaller again. The variable range around 100 Hz is about 15 dB, the range around 1000 Hz is about 5 dB, and the range around 10000 Hz is about 10 dB.