Ibanez Performance Series PF1512 Dreadnought 12-String Acoustic Guitar
Out Of Stock (Hide From Search)
The Ibanez PF1512 is an affordable gem of a guitar. Crafted with a sapele body and a spruce top, this acoustic beauty delivers an incredible dynamic range with a beautifully bright voice. As your notes flow from the strings, rich in clarity, you can count on the dreadnought shape to carry them with amazing sound projection. And its versatility is unmatched. So, you can explore a wide range of styles without anything holding you back. Ibanez's meticulous craftsmanship is evident in every detail of this guitar. From the mahogany neck and acacia fretboard to the die-cast tuners, from the Ibanez Advantage bridge pins to the elegant soundhole rosette, everything has been crafted with exceptional quality. You'll be granted a sublime playing experience from start to finish.
SPECS
body shape Dreadnought body
top Spruce top
back & sides Okoume back & Okoume sides
neck PFNyatoh neck
fretboard Laurel fretboard
bridge Laurel bridge
inlay White dot inlay
soundhole rosette Black & White multi
tuning machine Chrome Die-cast tuners
nut material Plastic
number of frets 20
saddle material Plastic
bridge pins Ibanez Advantage
strings Ibanez IACS12C
string space 11mm
NECK DIMENSIONS
Scale : 648mm
a : Width 45mm at NUT
b : Width 57mm at 14F
c : Thickness 21mm at 1F
d : Thickness 22.5mm at 7F
Radius : 400mmR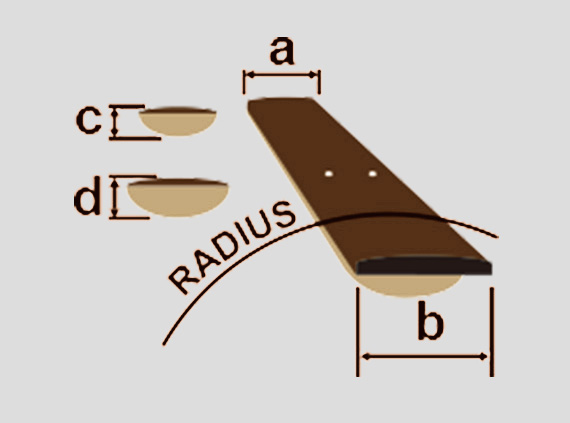 DESCRIPTION
Guitar Neck Diagram
a: Width of the neck at the nut
b: Width of the neck at the first fret
c: Thickness of the neck at the first fret
d: Thickness of the neck at the twelfth fret
Radius: Radius of the fingerboard
BODY DIMENSIONS
a : Length
20 1/8"
b : Width
15 3/4"
c : Max Depth
5 "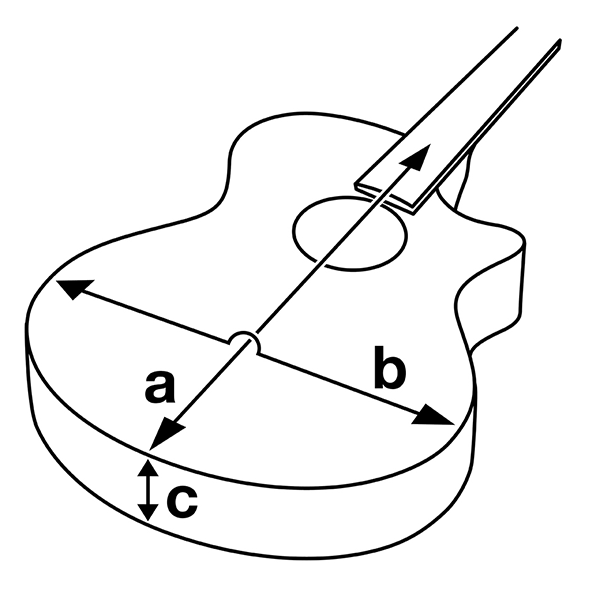 DESCRIPTION
Guitar Body Diagram
A: Length of the body
B: Maximum width of the body
C: Maximum depth of the body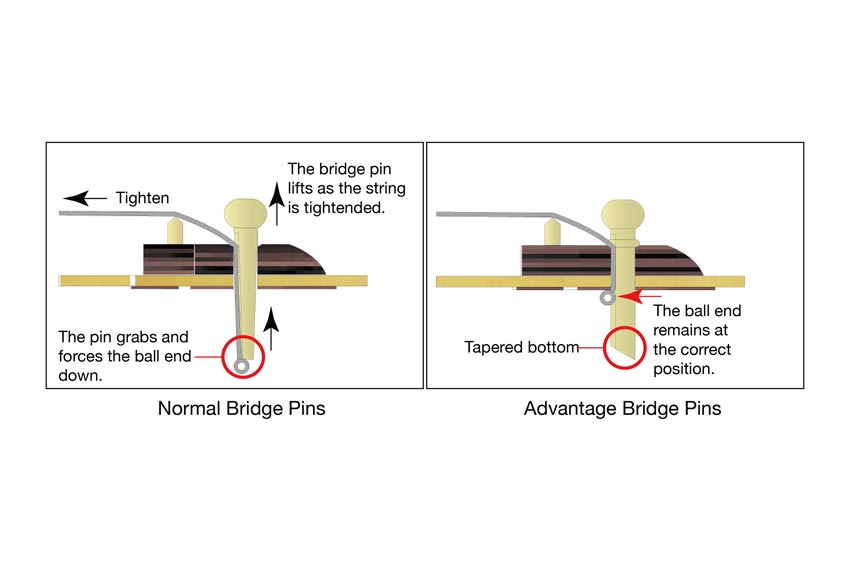 Ibanez Advantage bridge pins
These pins really are an advantage over old-fashioned pins. Advantage pins are easier to take out and easier to put in than standard pins. A special bulb-shaped end makes the pin easy to grip and also prevents the pin from being pushed in too far. Best of all, with Advantage the pin and string stay put.