Ibanez PF18WDB Performance Series Dreadnought Acoustic Washed Denim Burst
Out Of Stock (Hide From Search)
The new models of the Ibanez Performance Series represent a strong focus on sound quality and performance at an excellent value. With over 50 years of experience to draw from, the new Performance Series models will raise the bar on what can be expected from an economical, entry-level instrument. The PF18 is Dreadnought body style acoustic with a spruce top, back and sides for a warm, full tone. While the Open Pore finish adds to the guitars natural, subtle aesthetics, it also contributes to the sound of the instrument. Thick, heavy finishes can impede the vibration of a guitar s body, choking the instruments tone and projection. The light, carefully applied Weathered Black Open Pore finish permits the wood to transfer sound more freely, optimizing vibration and allowing the guitar to realize it s full sound potential. The PF18 also features a Chrome Open Gear Tuners, laurel fretboard and bridge with Ibanez Advantage bridge pins for improved tuning stability.
SPECS
body shape Dreadnought body
top Spruce top
back & sides Okoume back & Okoume sides
neck PFNyatoh neck
fretboard Laurel fretboard
bridge Laurel bridge
inlay White dot inlay
soundhole rosette Black & White multi
tuning machine Chrome Die-cast tuners
nut material Plastic
number of frets 20
saddle material Plastic
bridge pins Ibanez Advantage
string space 11mm
NECK DIMENSIONS
Scale : 648mm
a : Width 42mm at NUT
b : Width 54mm at 14F
c : Thickness 21mm at 1F
d : Thickness 22.5mm at 7F
Radius : 240mmR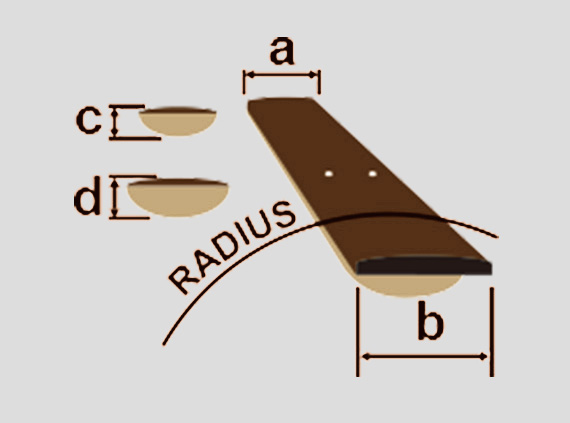 DESCRIPTION
Guitar Neck Diagram
a: Width of the neck at the nut
b: Width of the neck at the first fret
c: Thickness of the neck at the first fret
d: Thickness of the neck at the twelfth fret
Radius: Radius of the fingerboard
BODY DIMENSIONS
a : Length 20 1/8"
b : Width 15 3/4"
c : Max Depth 5 "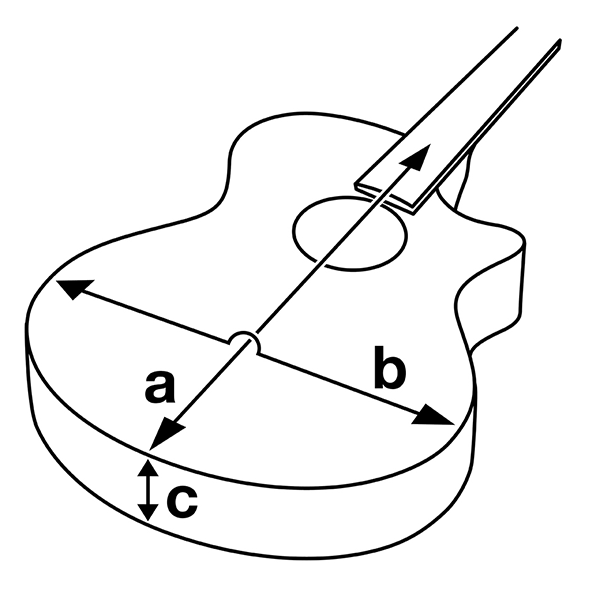 DESCRIPTION
Guitar Body Diagram
A: Length of the body
B: Maximum width of the body
C: Maximum depth of the body
OTHER FEATURES
Recommended Case
FS40DA
Recommended Bag
IAB540-BK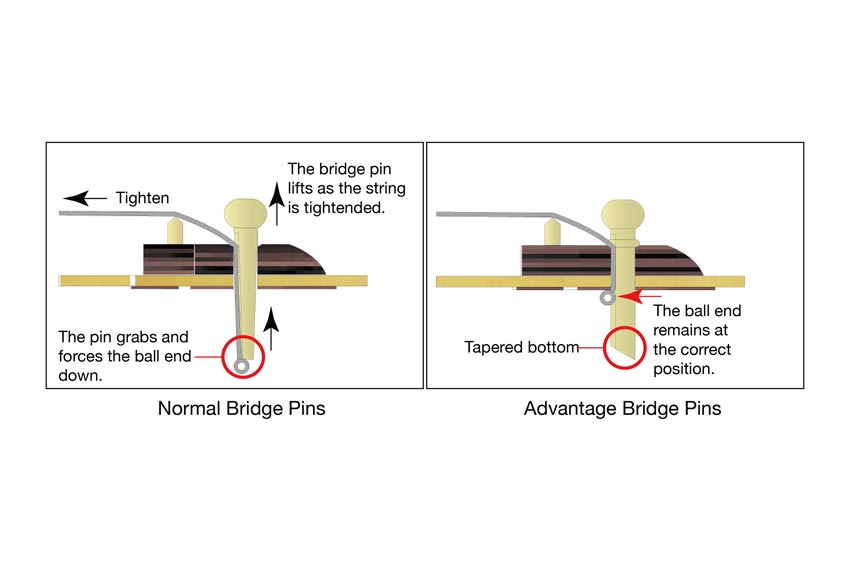 Ibanez Advantage bridge pins
These pins really are an advantage over old-fashioned pins. Advantage pins are easier to take out and easier to put in than standard pins. A special bulb-shaped end makes the pin easy to grip and also prevents the pin from being pushed in too far. Best of all, with Advantage the pin and string stay put.