Ibanez PF15LNT Pf Series Acoustic Guitar Natural Gloss left Handed
In Stock
With PF Performance guitars, you get professional features, quality, and great sound at extremely inexpensive prices backed by the Ibanez name and quality. The PF15L-NT Dreadnought guitar has an elegantly shaped black pickguard and black headstock giving this acoustic guitar a little extra style to complement its versatile tone. This Spruce topped guitar produces a crisp, versatile tone suitable for many styles of playing. The PF15L-NT produces a powerful, direct and un-muddied sound and will retain its clarity when you strum hard. This acoustic guitar is a great choice for those looking for one instrument that can handle many styles from fingerstyle to strumming. The Mahogany back and sides provide the PF15L with a warm and woody tone with a slightly emphasised mid range.
SPECS
body shape Dreadnought body
top Spruce top
back & sides Okoume back & Okoume sides
neck PF Nyatoh neck
fretboard Laurel fretboard
bridge Laurel bridge
inlay White dot inlay
soundhole rosette Black & White multi
tuning machine Chrome Die-cast tuners
nut material Plastic
number of frets 20
saddle material Plastic
bridge pins Ibanez Advantage
string space 11mm
NECK DIMENSIONS
Scale : 648mm
a : Width 42mm at NUT
b : Width 54mm at 14F
c : Thickness 21mm at 1F
d : Thickness 22.5mm at 7F
Radius : 240mmR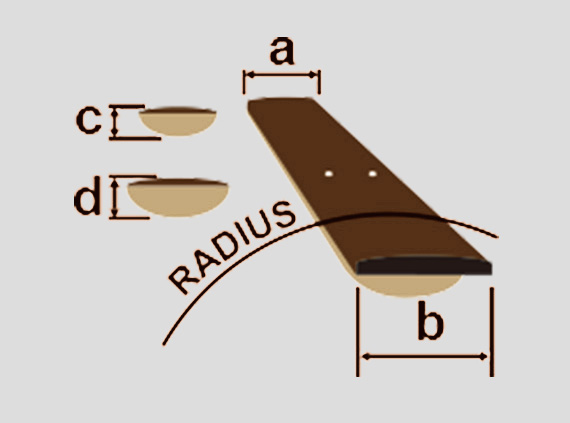 DESCRIPTION
Guitar Neck Diagram
a: Width of the neck at the nut
b: Width of the neck at the first fret
c: Thickness of the neck at the first fret
d: Thickness of the neck at the twelfth fret
Radius: Radius of the fingerboard
BODY DIMENSIONS
a : Length 20 1/8"
b : Width 15 3/4"
c : Max Depth 5 "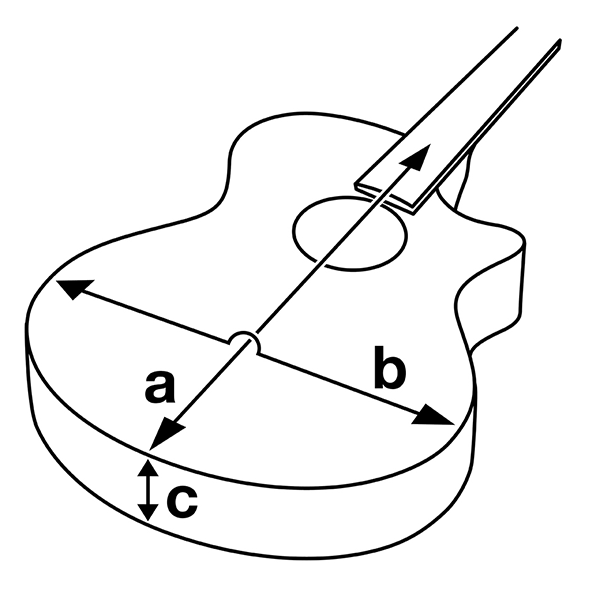 DESCRIPTION
Guitar Body Diagram
A: Length of the body
B: Maximum width of the body
C: Maximum depth of the body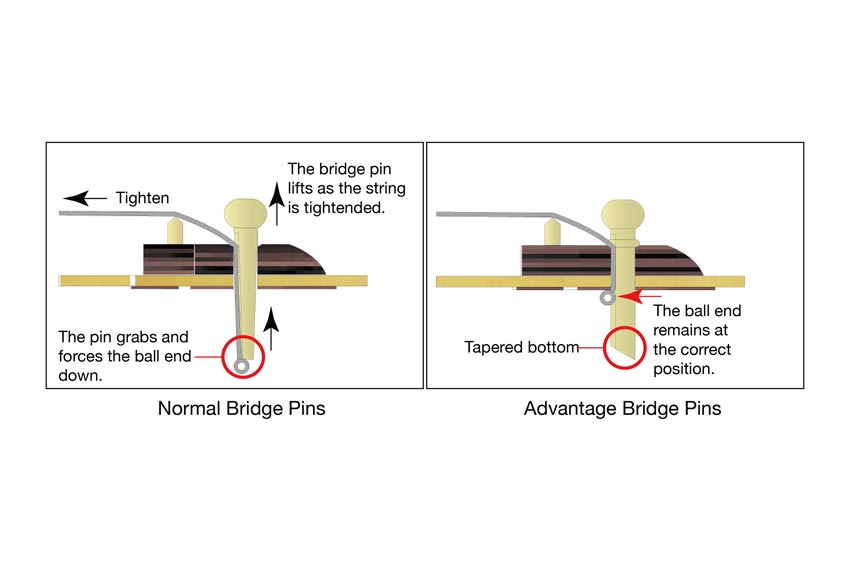 Ibanez Advantage bridge pins
These pins really are an advantage over old-fashioned pins. Advantage pins are easier to take out and easier to put in than standard pins. A special bulb-shaped end makes the pin easy to grip and also prevents the pin from being pushed in too far. Best of all, with Advantage the pin and string stay put.